Can Oil prices go negative?
Historically, oil prices never went negative, until April 20th, 2020 we could so say. Due to COVID-19 pandemic most of countries are into lockdown with ceased demand for oil. People cannot travel and airlines have their planes parked at airports. The pandemic has reduced global demand for oil which was already struggling with an ongoing price war among producers for reducing output.
US oil prices traded for the first time ever below zero, which translates into that owners of the futures contract were ready to pay someone to take off contracts from their hands.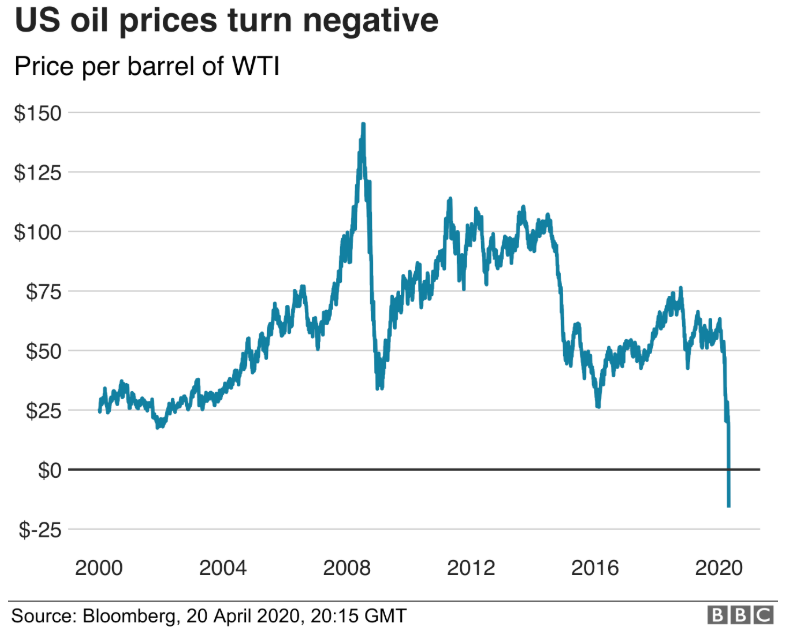 Oil is used as much as it was used before COVID-19 crisis. The price crash came in the US benchmark oil contract, known as West Texas Intermediate. On April 15, the Chicago Mercantile Exchange put out an advisory over negative prices for certain NYMEX energy contracts. It went to nearly -$40.32 on Monday due to high storage costs, all sellers rushed to sell their contracts which caused a great pressure and price nosedived into negative territory. Storage capacities are near full at land and sea with some of them already incurring high storage costs with some leasing tankers to park their oil in waters.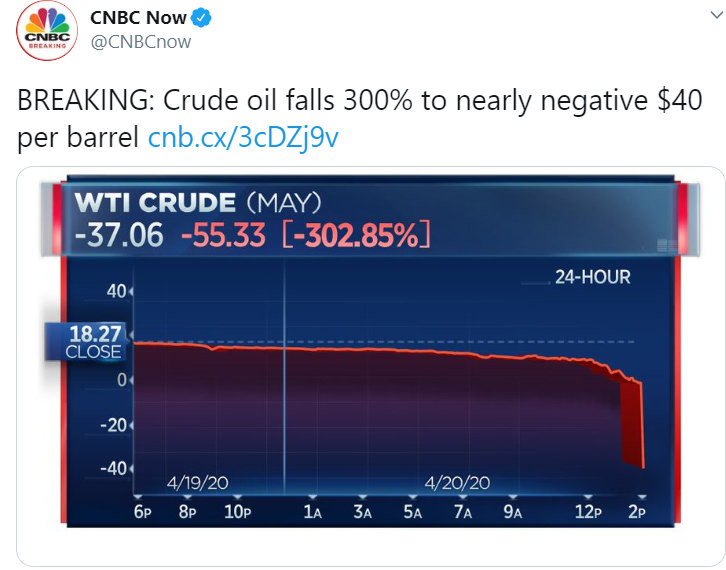 NYMEX crude oil front month contract's settlement price was -$37.63/barrel into INR, which works out to Rs -2,884 per barrel or lot.
The price of US oil has turned negative for the first time in history.
Sources and Further Readings: